Welcome to the Serious Sam Wiki's Serious Sam 2 portal!
Serious Sam 2 levels, weapons, monsters, and more!
Contents

Enemies

---

Weapons

---

Items

---

Levels

---

Vehicles

---

Cut Content

---

Characters

---




Bosses




Other

---
Random Featured Article
Mental Instituion
is the final boss in
Serious Sam 2
. Normally, it serves as Mental's headquarters on Sirius. However, when Serious Sam approaches it, it will activate and starting spewing projectiles such as cannonballs while teleporting
Fatso Fighters
and other ships from it's core in order to kill Sam.
Featured Video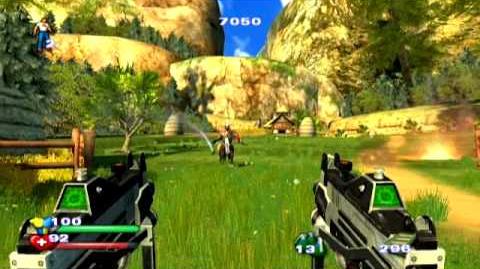 Featured Picture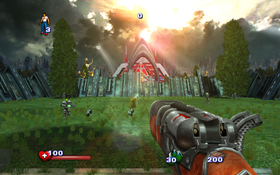 Poll
Favorite Serious Sam 2 planet/episode?
Ad blocker interference detected!
Wikia is a free-to-use site that makes money from advertising. We have a modified experience for viewers using ad blockers

Wikia is not accessible if you've made further modifications. Remove the custom ad blocker rule(s) and the page will load as expected.